Holiday season is coming and we wanted to give you some tips on what to do during this beautiful time of the year.
FOR SPORTS LOVERS AND ADVENTURERS
Le Relais Ski Center
Founded 83 years ago, Le Relais Ski Center is about 170 skiable acres and has around thirty ski slopes, enough to please every member of your family, beginner or expert. The longest is about 2 kilometers (1,24 mile)! Their mountain has snow parks and humping tracks for those who appreciate more challenge. If you simply want to enjoy the trails and the scenery, the mountain offers a range of drops for beginners to pros. Some slopes even run in the woods.
Grandes-Rivières du Lac Saint-Jean Regional Park
Quebec province has over 180 regional parks and Québec Original made an elaborated list for you. Some parks are organizing winter activities. For example, Grandes-Rivières du Lac Saint-Jean has a 236 kilometers (147 miles) snowmobile trail. The track meander through the boreal forest and crosses many bridges that offers you the most beautiful panoramic view.
Mauricie National Park
From Anticosti National Park to Opémican National Park, SÉPAQ is in charge of 24 National Parks and Parks Canada is taking care of 3 more. It means that there are 27 protected environments to choose from during the holidays. Try Mauricie National Park and enjoy its snowshoeing trails to discover the most amazing landscapes.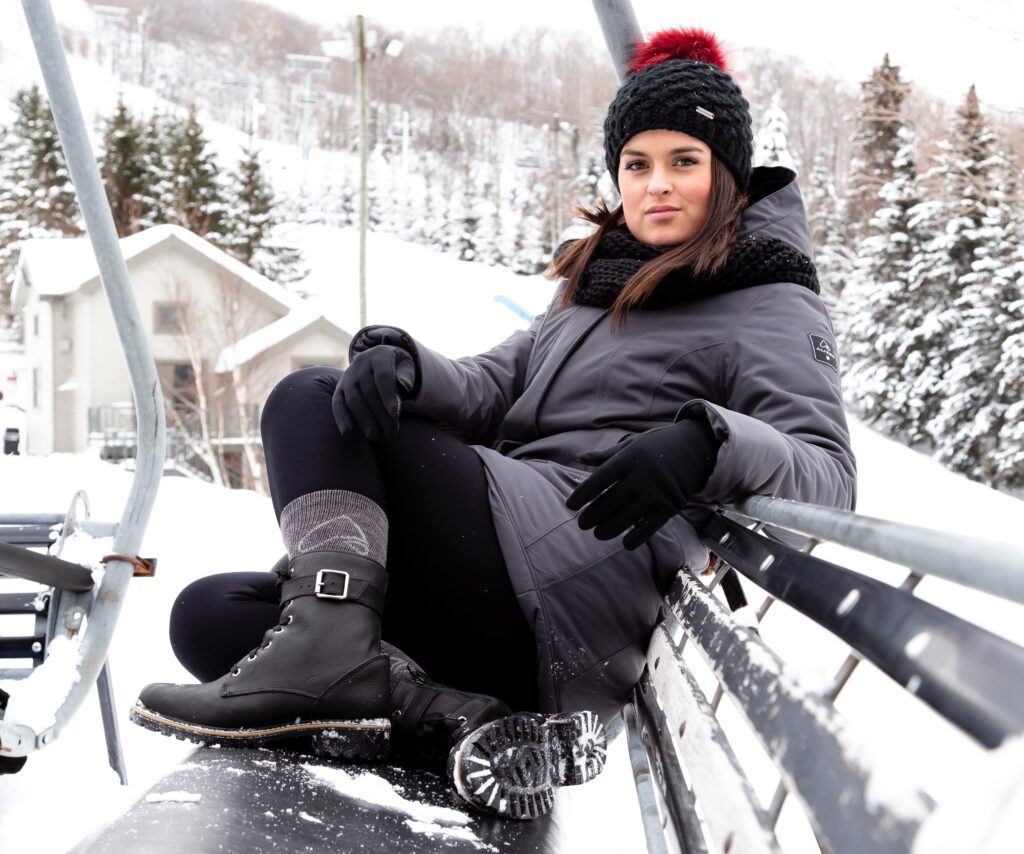 FOR FAMILIES AND DISCOVERY LOVERS
Santa Claus village
Who never dreamed of visiting Santa Claus village? Take a tour in this village near Montreal, and enjoy a day of fun, doing lots of activities. Live Christmas magic and meet Santa himself!
Festilumières
Take a walk at the Quebec Aquarium on a path with more than 500 000 LED lights. Blending marine animals and musical atmosphere, a magic night is waiting for you. A great experience to live for children and adults.
Christmas markets
Christmas markets are classics everywhere but here, in Quebec, almost every region has its own. Discover the various Christmas markets of the province and discover our local artisans. What's better than enjoying seasonal products, made here, in a festive Christmas atmosphere? Voyage Voyage made a list of the 12 most magical Christmas markets you can find in Quebec province!
Hôtel de Glace (Ice Hotel)
For a stay or just a daily visit, the Ice Hotel is a must see in Quebec's area. Unique in North America, this construction attracts many visitors. After a day at the Valcartier Winter Playground or a visit in the Old Quebec, we suggest you go visit this ice structure for a tour or even enjoy a drink served in an ice-made glass!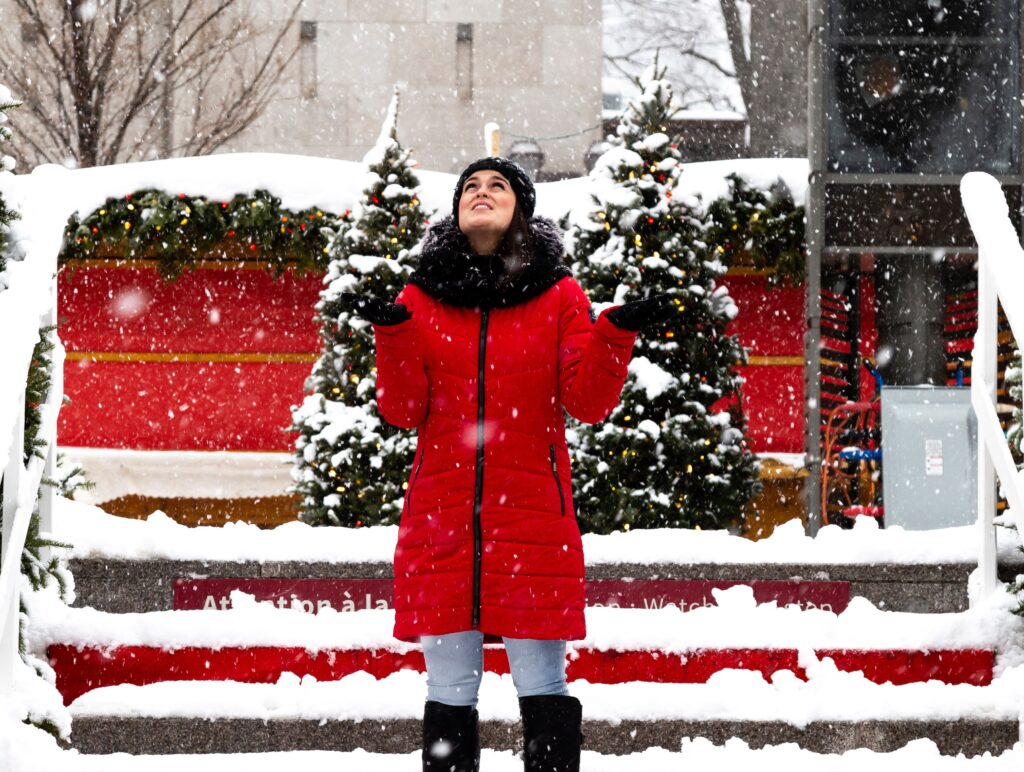 FOR AMUSEMENTS AND MUSIC LOVERS
Toboggan Festival
This year, the team behind Festival d'été de Québec is in charge of New Year's festivities in Quebec City. The Toboggan Festival will welcome 2020 in a series of 4 nights. Carrousel, ferris wheel, foodies, cocktail space, musical happy-hour and more, don't miss it! For the occasion, Zedd, DVBBS, ScHoolboy Q and Loud Luxury will be here !
Au 1884 Toboggan
Founded in 1884, this historic Toboggan will give you thrills! If you haven't tried it yet, now's the time! After visiting the German Christmas market of Quebec and the Petit Champlain, slide this ramp where you can reach up to 70 km/h (43,5 mph)!
Centre de jeux d'hiver Valcartier (Valcartier Winter Playground)
35 super-fast and fun slides, open day and night, it only happens in Valcartier! This is the largest of its kind in North America. You also have an ice-skating path and even ice rafting slopes. You will have your dose of thrills in this resort. Don't forget to visit the Ice Hotel!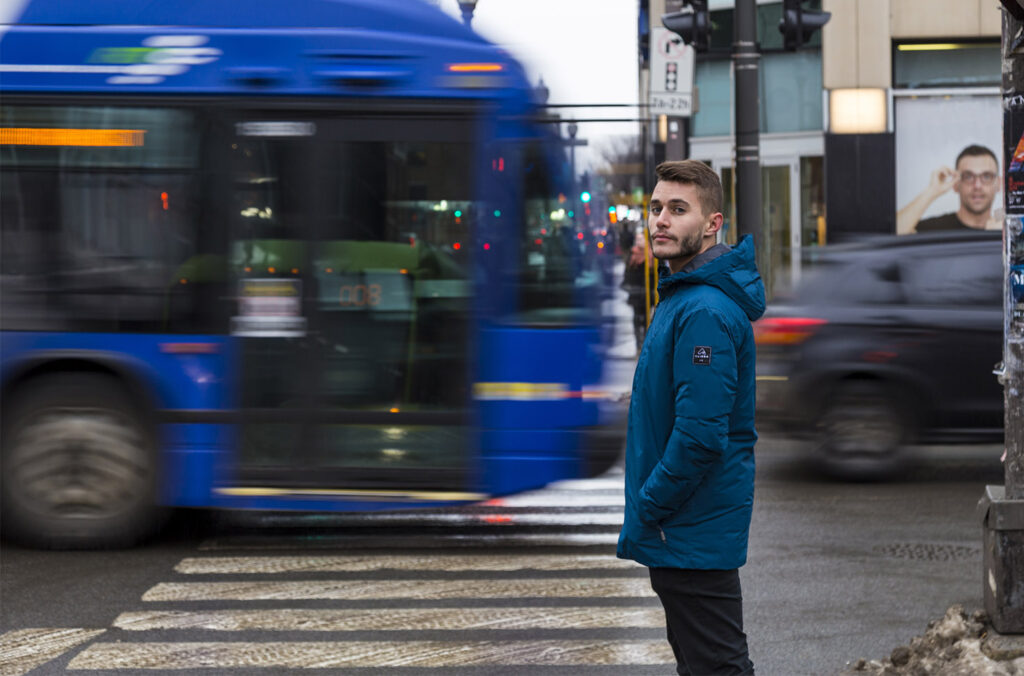 If you want to let us know what are your favorite activities in Quebec City, just write in the comment section below.